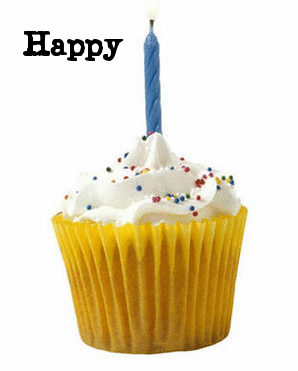 Today is my birthday and I'm not saying yet how old I am but, gas cost 15 cents per gallon the year I was born. The average new car was $1,020, a portable typewriter (remember them?) cost $68.37, and World War II ended. And sadly, my favorite baseball team, the Chicago Cubs lost the World Series to the Detroit Tigers ~ 4 games to 3.
The microwave oven had not been invented yet, nor had diet soft drinks, the hula hoop, Frisbees, the juke box and credit cards; not to leave out computers, cell phones and McDonalds.
In Bubba's words on his blog today: "Today is the sixth anniversary of the thirtieth anniversary of Mrs. Bubba Sr.'s thirtieth birthday." I thank God for every one of them and especially my loving family!
"The secret of staying young is to live honestly, eat slowly, and lie about your age."
Here's wishing you all a wonderful day!!!